5333 Windsor Boulevard

Zuni, VA 23898

Office (757) 242-6807  Email: creasonwell@aol.com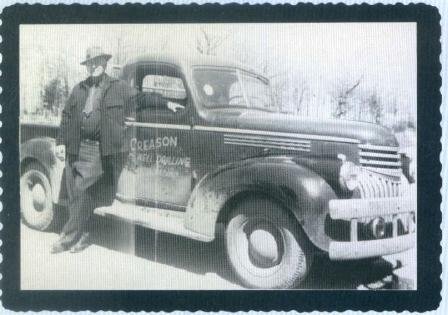 How we got our start:

Paul Creason, Sr. our grandfather began Creason Well Service in 1918.  Our father, John Creason, took over management in 1955. In 1977, David and Paul Creason, became involved in the business changing its' name to Creason & Sons Well Service, Inc. 

Our sons and daughter have shown interest in carrying the business on into the next century and work daily to reach this goal to be a 4th generation local business that has survived by word of mouth and customer referrals.

A Special thanks go out to our clients, family and friends for their great support since 1918 to make Creason & Sons Well Service, Inc. a wonderful family owned business and what it is today.

Paul Creason, Sr.  in 1946